Space Engineers Free Weekend
Posted on October 27th, 2023 08:35 AM EST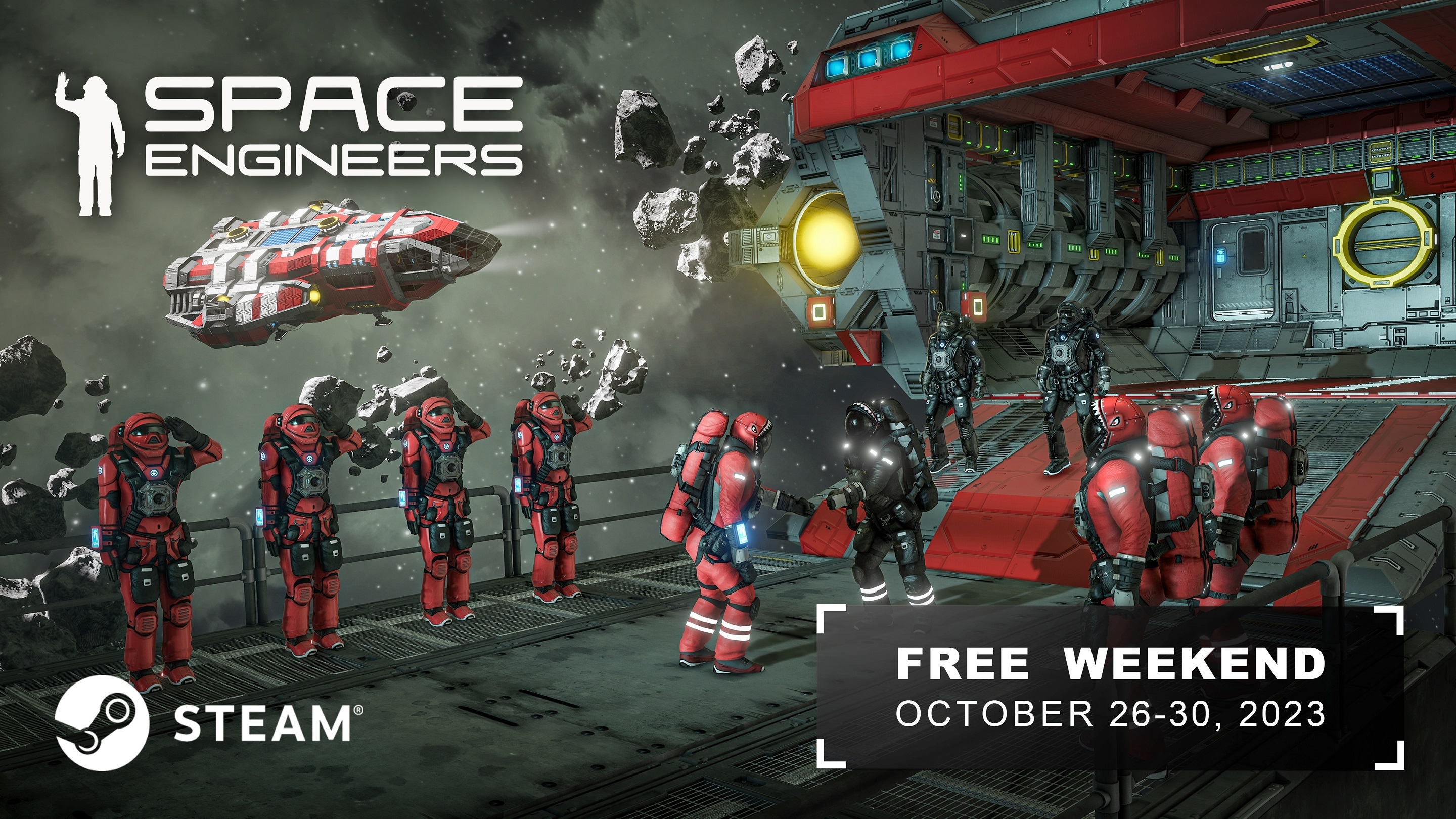 Steam Free Weekend & 75% Sale
Space Engineers is free to play on Steam this weekend!
You can install and enjoy Space Engineers for free from
October 26, 7 pm GMT+2 to October 30, 2023
.
We are also running a Steam Sale from October 26, 2023 to November 2, 2023. Space Engineers base game will be
75%
off!
There was no better time to join our community - fulfill your need to create!
Official GuidesDiscord Community
🚀 Looking for your fellow Space Engineers?
🛰️ Join our official Discord community
➡️
https://discord.gg/keenswh
Click here for the source of this article
RSS Feed