Space-Engineers.de - [DE/EN] Public Economy Server

About
Address
se.space-engineers.de:27016
Hostname
Space-Engineers.de - [DE/EN] PvP Economy Challenge
Status
Checked 2 minutes ago
Players
1 / 25
Location
Germany
Version
1188105
Platform
Windows
Map
Star-System-Server
Website
https://Space-Engineers.de
Registered by
steff123456789
Registered since
October 30th, 2016 12:27 PM EST
Last update
December 22nd, 2018 08:18 AM EST
Tag(s)
Faction Modded PvE PvP Survival
Share This Server
Discord Server
Teamspeak Server
Statistics
Uptime
Vote(s)
3
Rank
19
Score
7
Favorited
6
Discussion(s)
0
Share This Server
Description
Liebe Community,
willkommen bei Space-Engineers.de
Das deutschsprachige Forum zum Spiel Space Engineers.
SE.de Server bietet eine umfangreiche Ökonomie, die auf ständiger Ressourcengewinnung aufbaut. Spieler müssen die Komponente Limiterium sammeln, das für den Bau neuer Blöcke als Baustoff vorausgesetzt wird. Außerdem sind viele Systeme auf dem Server pro Spieler limitiert. Will ein Spieler diese Grenzen überschreiten, muss er zusätzlich in Space Coins für "Extra Blöcke" investieren.
SE.de Server offers a comprehensive economy based on continuous resource extraction. Players must collect the Limiterium component, which is required for building new blocks. Also, many systems on the server are limited per player. If a player wants to exceed these limits, he must also invest in Space Coins for Extra Blocks.

Space-Engineers.de ist Teil unseres Spielenetzwerks (
https://Medieval-Engineers.eu
)
Was wir euch bieten:
- Eine aktive und hilfsbereite Community.
- Aktive und hilfsbereite Admins.
- Leistungsstarker Dedicated Server.
- Ein Teamspeak 3 Community Server.
- Handels-System / Trading-System.
- Nadium Technology.
Handels-System / Trading-System:
Alle Infos:
http://Handels-System.Space-Engineers.de
All information:
http://Trading-System.Space-Engineers.de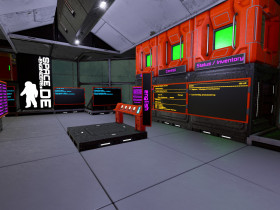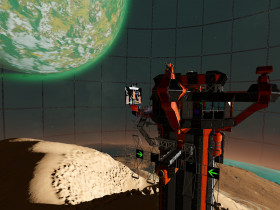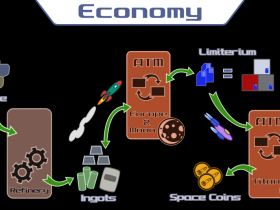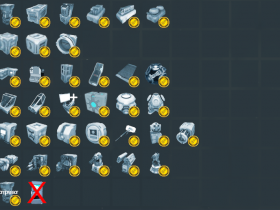 Nadium Technology:

Ich möchte euch hiermit offiziell die neue Nadium Technologie vorstellen! Diese bringt viele neue Möglichkeiten mit sich. Im folgenden will ich auf die einzelnen Technologien eingehen und kurz erklären, wozu sie gut sind, was sie können und wie man da dran kommt.
Alle Infos / All information:
http://Nadium-Technology.Space-Engineers.de



Der Officiale Space-Engineers.de Game / Teamspeak 3 / Discord Server:
Teamspeak IP:
ts3server://ts3.Space-Engineers.de
Teamspeak IP: ts3.space-engineers.de
Discord Server:
http://Discord-Server.Space-Engineers.de
Webseite:
https://Space-Engineers.de
Forum:
http://Forum.Space-Engineers.de
Space Engineers Server Infos:
http://Server-Info.Space-Engineers.de
Space Engineers Serverregeln / Server Rules:
Alle Infos:
http://Serverregeln.Space-Engineers.de
All information:
http://Server-Rules.Space-Engineers.de
Server Unterstützung / Server Support:
http://Spenden.Space-Engineers.de
http://Donation.Space-Engineers.de
Bei Fragen und Problemen wende Dich bitte vertrauensvoll an unser Support-Team:
If you have any questions or problems, please contact our support team:
http://Support.Space-Engineers.de
mailto:

[email protected]
Unser Dedicated Server Übersicht:
http://Dedicated-Server.Space-Engineers.de
Besuche auch unser Medieval-Engineers.eu Server:
Webseite:
https://Medieval-Engineers.eu
Forum:
http://Forum.Medieval-Engineers.eu
Viel Spaß auf dem Server! - Enjoy your Stay on our Space Engineers Server
Das Team von Space-Engineers.de